District of Columbia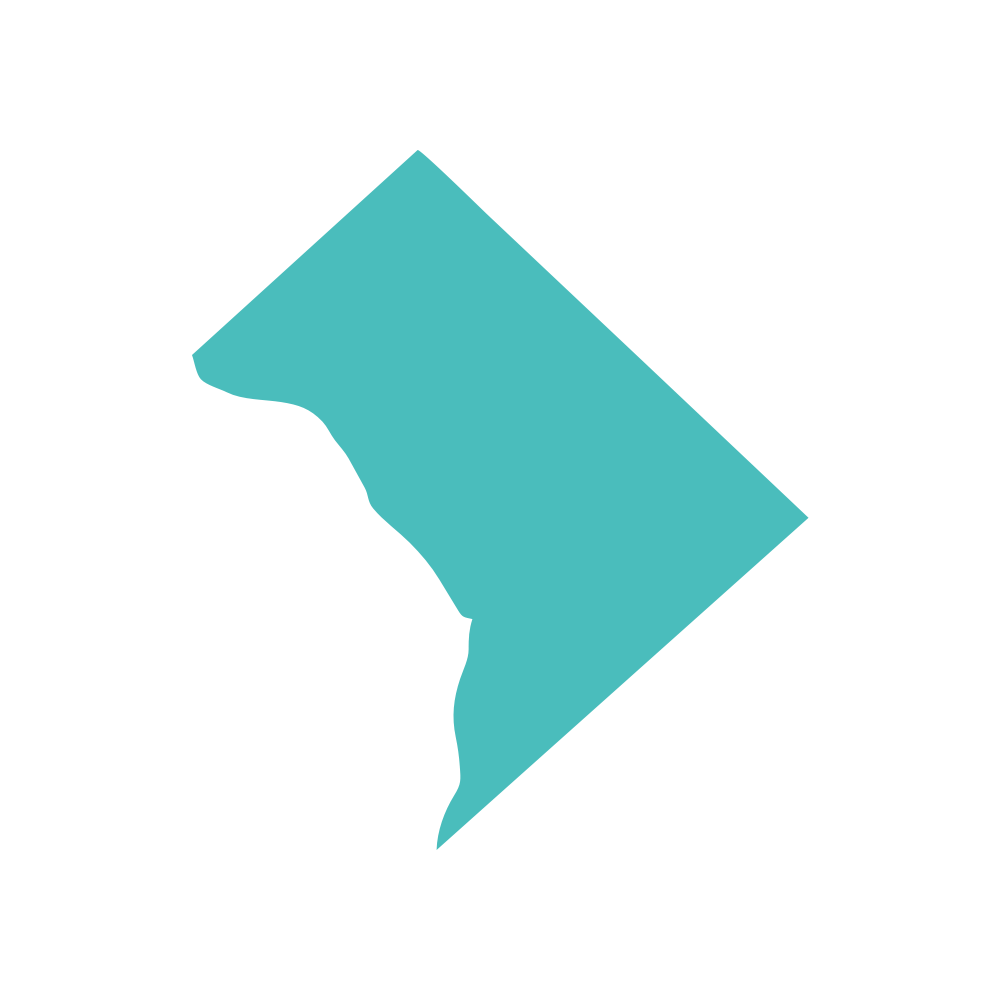 Ranking Highlights
| | 2019 Rank | Change from Baseline |
| --- | --- | --- |
| Overall Ranking | 23 | +7 |
| Access and Affordability | 8 | +2 |
| Prevention and Treatment | 21 | -6 |
| Avoidable Hospital Use and Cost | 44 | +5 |
| Healthy Lives | 28 | +7 |
| Disparity | 23 | +5 |
| Medicaid Expansion | Yes | |
Demographics
| | District of Columbia | Average |
| --- | --- | --- |
| Total Population | 684,065 | 320,842,721 |
| Median Household Income | $89,996 | $65,727 |
| Below 200% of Federal Poverty Level (FPL) | 30% | 31% |
| % White Race, Non-Hispanic | 37% | 61% |
| % Black Race, Non-Hispanic | 45% | 12% |
| % Other Race, Non-Hispanic | 7% | 9% |
| % Hispanic Ethnicithy | 11% | 18% |
Loading District of Columbia...
Highlights
Top Ranked Indicators
High out-of-pocket medical spending
Adults who report fair or poor health
Suicide deaths
Bottom Ranked Indicators
Breast cancer deaths
Mortality amenable to health care
Hospitals with lower-than-average patient experience ratings
Most Improved Indicators
Home health patients with a hospital admission
Breast cancer deaths
Home health patients without improved mobility
Indicators That Worsened the Most
Children without all recommended vaccines
Hospital 30-day mortality
Drug poisoning deaths
Comparison with the U.S. Average
Loading data...
Estimated Gains District of Columbia Could Expect if Performance Improves to Match Top States
| Top State in the U.S. | Top State in the Mid-Atlantic region | Gains for District of Columbia |
| --- | --- | --- |
| 4,694 | 0 | more adults and children, beyond those who already gained coverage through the ACA, would be insured |
| 17,017 | 5,672 | fewer adults would skip needed care because of its cost |
| 3,159 | 0 | more adults would receive age- and gender-appropriate cancer screenings |
| 2,024 | 1,191 | more children (ages 19-35 months) would receive all recommended vaccines |
| 4,755 | 2,902 | fewer employer-insured adults and elderly Medicare beneficiaries would seek care in emergency departments for nonemergent or primary-care-treatable conditions |
| 482 | 361 | fewer premature deaths (before age 75) would occur from causes that are potentially treatable or preventable with timely and appropriate care |
Estimated impact if this state's performance improved to the rate of two benchmark levels — a national benchmark set at the level of the best-performing state and a regional benchmark set at the level of the top-performing state in region (www.bea.gov: Great Lakes, Mid-Atlantic, New England, Plains, Rocky Mountains, Southeast, Southwest, West). Benchmark states have an estimated impact of zero (0).
Download this State Profile as a PDF

Want more? Check out our Data Center